Streamline Your B2B Order Process with the Unleashed B2B Portal
The Unleashed B2B portal provides a self-service platform for your business-to-business customers to place orders, allowing customers to manage their order process in one place rather than phoning or emailing in orders.
As an Unleashed product, the B2B e-Commerce portal links seamlessly with your Unleashed inventory management system. As customers place their orders, sales orders are automatically created in Unleashed. This drastically reduces the amount of manual input required by your team. If you're used to having B2B customers emailing in their orders, which then need to be manually created as sales orders on Unleashed, the B2B portal could save your business hours each week. By reducing order rekeying, the risk of human error in the order creation process is also decreased, saving time and money wasted correcting errors.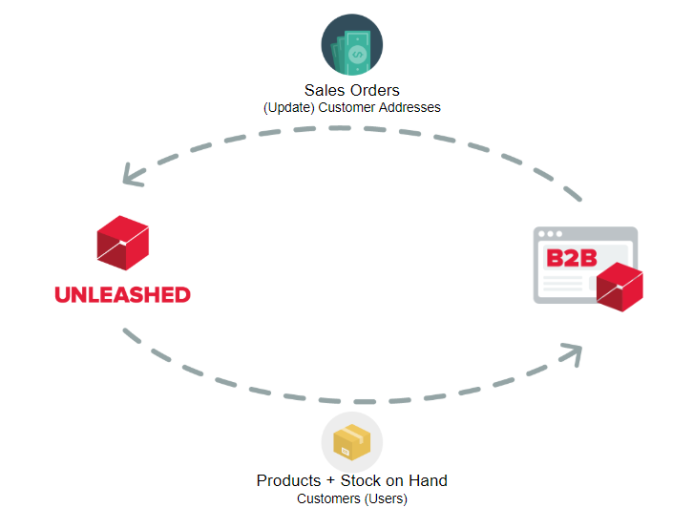 Customers can also save time, as previous orders can be repeated or set as standing orders. The B2B portal provides an intuitive interface for them to raise their orders, with a similar feel to other online shopping experiences they are familiar with. Their buying experience can also be streamlined, as customers can be set to only see products which are available to them as well as setting prices per product for customer groups. For instance, you may wish to offer your top customers exclusive products or prices or introduce new customers to the range with a limited number of products, all of which can be controlled within the B2B portal.
The B2B portal will always show the stock you actually have available to sell, as it links directly to your Unleashed inventory management system. This means that you never risk an incorrect stock out, or customers buying up stock you don't have! If you do wish to segment some of your stock for B2B sales separately to your main stock pool, warehouses in your Unleashed inventory management system can be set up to create partitions. This way, only the stock you want to sell to B2B customers will be available to customers in the B2B portal.
The Unleashed B2B portal is a straightforward, no-nonsense solution aimed at helping you sell to business customers. Outserve would love to talk to you about how you currently sell to B2B customers and answer any questions you might have about whether the B2B portal is a great fit for your business.